Rhonda Carol
MFA Sarah Lawrence College; Post Graduate Degree GSA England; Founder/ Director Calliope; Master Fitness Trainer/ Master of Fitness Design; Certified Pilates Instructor; Wellness Coach
Rhonda is the Founder and Director of Calliope Fitness and Arts and Co-Director of NRAD/Calliope Wellness. Drawing on her unique background in fitness, dance and theatre Rhonda formed a synergy of disciplines..


Karen Olson, Drumming Workshop
Bachelor's Degree and Master's Degree Juilliard; Master's Degree Yale University; Ph.D. NYU, Reiki Master

Karen Olson is an internationally recognized violist, recording artist..






Elisheva
BFA The Ohio State University; Performer-Master Teacher-
Choreographer; Calliope Artist-in-Residence

Elisheva

is a second generation dancer who began her studies as
a young artist in Musical

Theatre..
Roger Sencer
L.M.S.W., Psychotherapist;

T'ai

Chi

Chu'an

and Chi

Kung

Sifu

Roger has been practicing

T'ai

Chi and Chi

Kung

for over forty years under various teachers, but his most crucial..

Adrienne

Samuels
MA in Dance Movement Therapy, Hunter College; Certified Yoga Teacher; Phoenix Rising Yoga Therapy Practitioner

Adrienne began dancing at a young age purely as a means of self expression, discovery and for the sheer joy of movement. She earned a Bachelor's Degree from NYU..

Carmella Stone-Klein
MA New York University; Registered Art Therapist; Certified Iyengar Yoga Teacher
Carmella, a certified Iyengar Yoga Teacher and member of the Greater New York B.K.S. Iyengar Yoga Association, has been practicing Iyengar Yoga for nearly a decade. She received an MA from NYU..


Irene Failenbogen
Registered Yoga Teacher; Degree in Body Expression, National School of Dance, Buenos Aires; Singer; Prenatal Yoga Certification

Irene began her Yoga training in Buenos Aires at age 15 as a measure to cope with an inherited scoliosis..


Stacey Lynn


CYT

; Prenatal Yoga Certification; Creator Shine Yoga

Blending a passion for yoga's philosophical roots and healing qualities wi

th

a genuinely open and nurturing nature..


Jeanne P. Kogut
BA Boston University; Member Royal Academy of Dance & Imperial Society of Teachers of Dancing Great Britain

Jeanne was trained in the Royal Academy and Imperial Society methods and is both a member of
the Royal Academy of Dance and..


Samantha Witt (sabbatical)
BFA in Dance University of the Arts, Philadelphia; Dancer Cirque Le Masque; Zumba Instructor

Samantha Lynn Witt, a Long Island, NY native, earned a Bachelor of Fine Arts in Dance with a concentration in Jazz performance from the University of the Arts..


Kenya
Dancer; Choreographer; Licensed Zumba Instructor

Kenya began her dance career at the early age of 10 studying tap and jazz dance. She trained in both Ballet..


Mishaal Pagano
BFA in Print and Electronic Journalism CW Post College, HOT HULA Fitness Instructor, Zumba
Instructor, Belly Dance Teacher

Mishaal's dance background began at the tender
age of four, when she began studying ballet..



Children's Theater Productions
at the Roslyn Theater Company/Calliope Studio


Jill Studley, Director
Grad. NYU Tisch School of the Arts
..she had the opportunity to work with many theater
greats such as Marcel Marceau, David Mamet and others.
Jill has performed and taught and directed children's
theater at various venues. For Children's Theater Info.
contact http://www.roslyntheatercompany.com

Lancelot Theobald, Jr.
Guest Teacher
Dancer-Choreographer; Director; Actor, Master Class Workshops

Lancelot left his pro football career to pursue his career in choreography, directing, acting and modeling after surviving a deadly plane crash..


Ranya Renee
Guest Teacher
BA Theatre and Linguistics Yale University; Dancer-Choreographer

Ranya Renee began her performing career more than 30 years ago as a theatre actress and comedienne, and moved to NYC..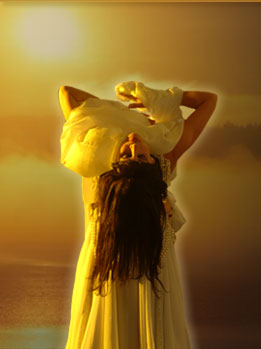 Rayhana
Guest Teacher
Dancer, Choreographer

Rayhana began studying Middle Eastern dancing at the age of 19 at Serena Studios in New York City..


June Alpert
MS; Registered Dietitian; C.D.N.

June Alpert is a Registered Dietitian (R.D.) with the American Dietetic Association and a New York State Certified

Dietician

-Nutritionist (C.D.N.) ..

Dr. Ronald Cohen
Psy.D.

Dr. Ronald Cohen holds a Doctorate in Clinical Psychology and has 30 years in private clinical practice and 28 years of Post Doctoral specialty training..

Leonore

Rotondi

-Salvia
BS LIU; Clinical Dietitian/Holistic Nutritionist; by appointment at Calliope

Ms.

Rotondi

-

Salvia

has a diverse nutritional background. She served as bo

th

a dietary technician and clinical dietitian..


Linda Mandelbaum
Board Certified Health Coach, AADP

Linda is a graduate of the Institute for Integrative Nutrition, partnering her degree in education, life experiences,and passion for health and wellness..